Barnstorm Fall 2018 Project Proposals
Barnstorm wants YOU to Propose a project for Fall 2018!
Shows that require Production Rights are due June 4th, 2018.
Proposals without Production Rights are due June 11th, 2018.
Group Proposals are due June 11th, 2018.
Barnstorm believes that it is imperative to produce
politically & socially motivated works
.
We hope to produce plays, performance art, dance, spoken word, as well as other mediums of performance that address issues
relevant in our society.
Barnstorm will be accepting proposals for Winter Quarter Main Productions.
Email to ad.barnstorm@gmail.com & md.barnstorm@gmail.com
+Typed Project Proposal Paper
+Digital Project Proposal Form
+Digital Resume
+Digital Copy of Work
Turn in a hard copies of proposal forms to the Barnstorm Mailbox in the Theater Arts Mailroom J115
​
Chautauqua Directors
Chautauqua is our entirely student run new works festival that takes place in The Barn every Spring. ***If you are chosen to direct, you will be required to enroll in the 5-unit Chautauqua class during Spring Quarter as well as be a part of the festival in another support position as an actor, designer, etc.


If you are interested in Directing, please submit the Director Proposal Form---this form will become available after we have selected the works that will be produced
---
Proposing shows
For Fall and Winter Quarters the Barn accepts applications for project proposals.
Submit a Project Proposal the quarter before you want to work on a project; applications are typically due around midterms but will vary
. There are typically 2 weekend productions accepted.
Proposing a show
typically
means that you will be directing. Please note if a director is needed.
Direction experience is not necessary to direct in the barn, however it is encouraged to have taken the Intro to Directing course or Directing Studio.
Contact the
Barn Managers
to see if there's a way to be involved.
Powered by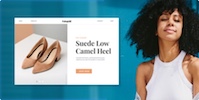 Create your own unique website with customizable templates.